Specifications:
Quality
Ori
Color
Black
Gross weight
1000g
Warranty
12Month(s)
Compatible Models

Microsoft Surface Pro 5

Microsoft Surface Pro 6
Test before installation
1.A screen is a breakable item, we strongly suggest you to test it before installing it. When testing, do not remove any protective film or tags. please pay attention the problem of static discharge.
2.Testing process - please conect the flex cable of the new replacement screen to the monthboard cable of the test device , power it on, start the testing. if it turns on as usual, you can install the screen. if the device doesnt turn on, please contact us as soon as possible and do not install the screen.
3.please make sure that the screen flex cable is not over bent - an angle of more than 90 degree will cause a black screen or stripes.
Packaging process diagram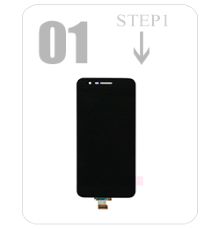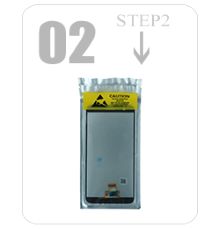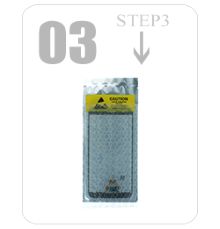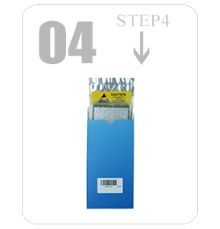 Please be noted that due to the flaws in the surface pro 4 itself, even if the screen function we tested is perfect, a splash screen
will
appear after the installation. There is a way to solve this situation. With the surface pro 5 screen assembly and the adapter
cable, t
he
surface
pro 4 can be adapted without flash screen.
Specification:

1. Color: Black
2. Quality: Ori
3. Compatible with: Microsoft Surface Pro 5
Product Features:
1. The screen replacement is easy to be damaged, please handle it carefully.
2. Over 90 degrees bent of the LCD cable will damage it and cause black display. Please make sure
it is not over-bended.
3. The screen replacement has been checked carefully and works well before shipping.
Application:
Ⅰ. The item often solves the following problems:
1. The glass is cracked, scratched, shattered, or the screen is slashed.
2. The screen is unresponsive when you touch it.
3. There are dead pixels, colored spots on your screen or the display is dark.
Ⅱ. The item is an entire ready-to-install screen replacement for Microsoft Surface Pro 5. Replacing the whole
screen assembly is simpler and quicker, though it is more expensive than replacing one damaged
component in the screen replacement.
Ⅲ. How to know which screen part you need:
1. Only LCD Screen: In this case when the touch panel is not damaged but the image under the glass is
not clear, you only need an LCD screen.
2. Only Touch Screen: In this case when the image under the touch panel is fine but the touch panel or
glass is broken, you only need a touch screen.
3. Screen Replacement: When both the top touch panel and the LCD image are broken, you need a
complete screen replacement.
Package Information:
1. Content: 1 x Screen Replacement for Microsoft Surface pro 5 1796 Black ori
2. Estimated weight: about 1000.00g
Tips:
1. Before ordering: Please check your phone model and read related information carefully.
2. Before installation: It would be better to test the item as the screen replacement is fragile.
3. Testing process: First, connect the flex cable of the new screen replacement to the motherboard
cable of testing phone, second, power on, then, just start testing. During the test, please remember
not to remove any protective film or tags and mind static electricity.
4. Testing result: If the test result is OK, then you can install it, if not, please contact us as soon as
possible and do not install it forcefully because we will not be responsible for damage caused during
and after installation.
5. Installation: Special tools and professional operation are highly recommended.