New Arrivals

Specifications:
| | |
| --- | --- |
| Quality | HQ |
| Color | Black |
| Gross weight | 30g |
| Compatible Models | iPod Touch 3 |
Test before installation
1. A screen is a breakable item, we strongly suggest you to test it before installing it. When testing, do not remove any protective film or tags. please pay attention the problem of static discharge.
2. Testing process - please conect the flex cable of the new replacement screen to the monthboard cable of the test device , power it on, start the testing. if it turns on as usual, you can install the screen. if the device doesnt turn on, please contact us as soon as possible and do not install the screen.
3. please make sure that the screen flex cable is not over bent - an angle of more than 90 degree will cause a black screen or stripes.

Packaging process diagram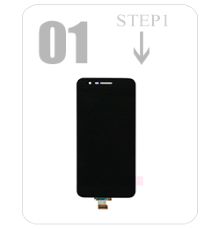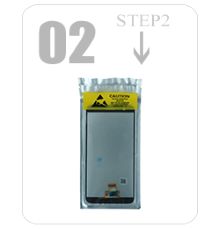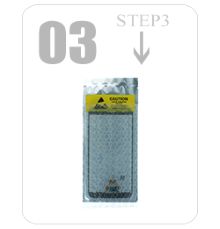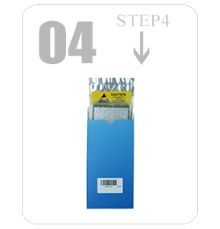 Product contents:
The item includes following parts:
1. Front glass lens
2. Touch screen flex cable
Specification:
1. Color: Black
2. Quality: HQ
3. Compatible with: iPod Touch 3rd Generation
4. Weight: about 30.00g
Product Features:
1. The touch screen is fragile, please handle it carefully.
2. All the screw holes and cuts are precise; this touch screen will fit your phone perfectly.
3. The touch screen has been checked carefully and works well before shipping.
Application:
Ⅰ. The item often solves the following problems:
1. The front glass is cracked, shattered, or broken obviously.
2. The phone is not responsive to your touch.
Ⅱ. This touch screen is responsible for all touch function of iPod Touch. Compared with replacing the
whole screen replacement (that includes LCD screen and touch screen) which also solves problems above,
replacing touch screen is cheaper but also more complex since separating LCD and glass is not a easy
task. If you don't have professional skills and tools, we suggest you buy the screen replacement.
Ⅲ. How to know which screen part you need:
1. Only LCD Screen: In this case when the touch panel is not damaged but the image under the glass
is not clear, you only need an LCD screen.
2. Only Touch Screen: In this case when the image under the touch panel is fine but the touch
panel or glass is broken, you only need a touch screen.
3. Screen Replacement: When both the top touch panel and the LCD image are broken,
you need a complete screen replacement.



Package Content:
1 x Touch Screen for iPod Touch 3rd Generation Black
Tips:
1. Before ordering: Please check your phone model and read related information carefully.
2. Before installation: In order not to hurt the LCD, It would be better to test the item first, as assembling
and separating LCD and touch screen is a little bit difficult.
3. Testing process: First, attach the flex cable of the new touch screen to the motherboard of testing
phone, second, power on, then, just start testing. During the test, please remember not to remove
any protective film or tags and mind static electricity.
4. Testing result: If the test result is OK, then you can install it, if not, please contact us as soon as
possible and do not install it forcefully because we will not be responsible for damage caused during
and after installation.
5. Installation: special tools and professional operation are highly recommended.
6. We offer 1 year warranty for this item.